What the community has said about us
Testimonials, reviews, praise, or otherwise. Don't just take our word for it!
Want to share your story too? Send it via our guided Review Submissions Form.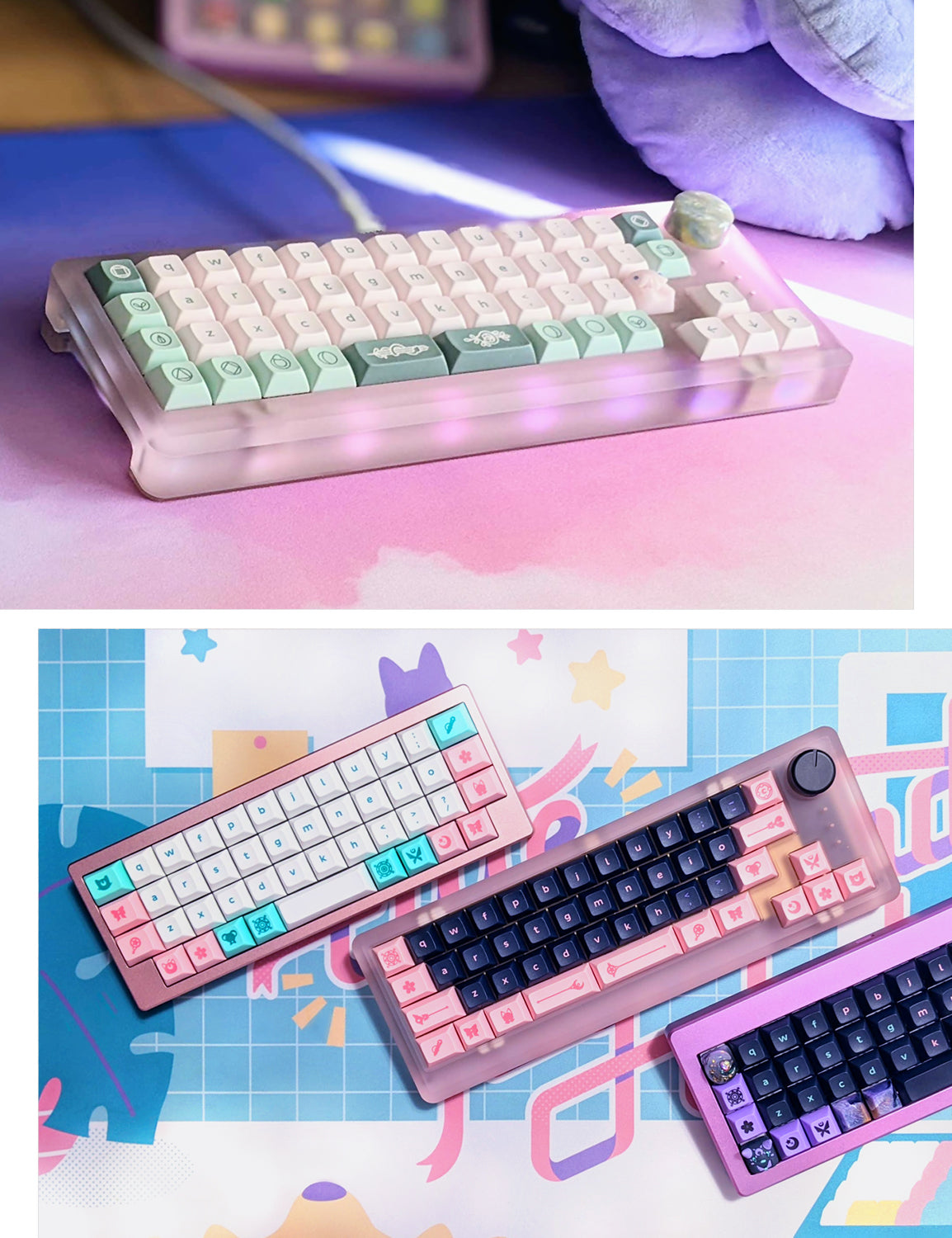 ★★★★★
"When I was first introduced to mechanical keyboards years and years ago, I couldn't find any keysets in the market that spoke to me - until someone showed me a picture of Mintlodica's Magic Girl keycaps!
Since then, Mintlodica continues to release fresh, cohesive, and unique designs that are not only inclusive, but also speak to me as a woman and longtime nerd.
I've participated in multiple pre-orders and each time, Mintlodica never fails to deliver an outstanding and special product that I'm excited to have on my desk."
★★★★★
"Your products are some of the cutest on the market and you've done such great work!
I can't wait to add more to my collection."
★★★★★

"Since 2020, I've only typed on Mintlodica-decorated keyboards when I am at my monitor. :)

As a newbie to the keyboard hobby, participating in pre-orders and group buys can be quite daunting and confusing — the considerate, thoughtful, and highly reliable level of communication from this team has made it a great place to buy my first keycap set."

★★★★★

"Mintlodica consistently delivers high-quality, aesthetically pleasing keycaps and keyboards that have become iconic in the community.

Also, I trust Susan. I have seen her set a well-needed and positive example for how integrity is to be performed as a designer."

❥ @Liberation VERIFIED BUYER

★★★★★

"CuteKeyboard.Club is a soft and warm cosy space where people can just be nice to each other, share their passion and get excited together about keyboards and keycaps.

It's by far my favourite community, more mature and grown up with none of the locker room vibes of other communities I've been a part of."

❥ @Kouign Amann VERIFIED BUYER
★★★★★
"I love that I can support a smaller company without having to worry about compromise on quality or aesthetics.
DSA is a super underrated profile. Non-edgy, non-masculine colorways are underrated and underrepresented in the keyboard community."
❥ @jackohtrades VERIFIED BUYER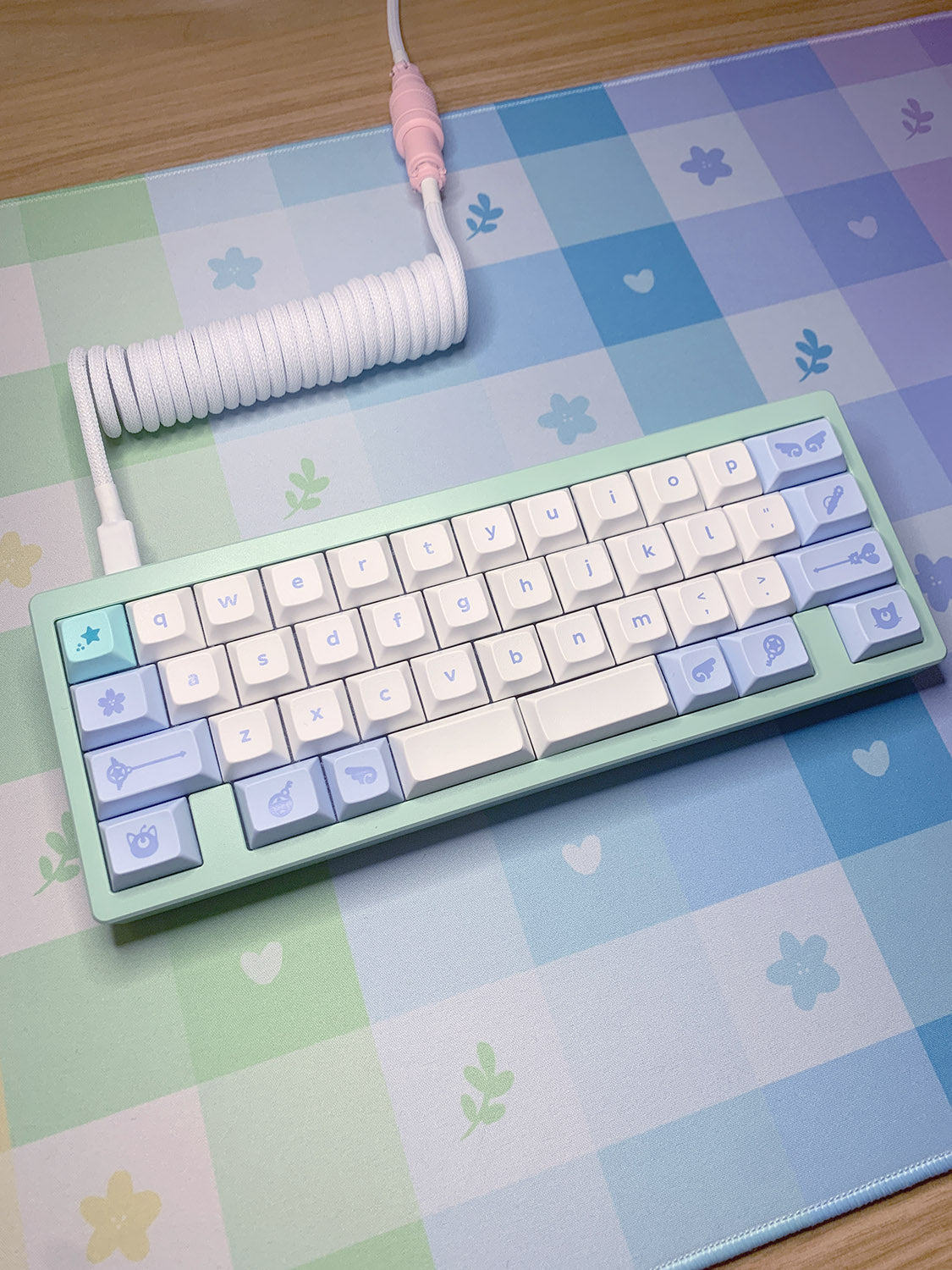 ★★★★★
"Magic Girl changed how I looked at my own desk space and inspired me to buy my first mechanical keyboard.
I've been watching Mintlodica's work since the beginning a few years ago and it's been amazing to see the progress and growth.
The hard work and skill is apparent and has inspired me to be more ambitious in pursuing my own goals and embrace my softer side. Thank you."
❥ @zaku_dot_css VERIFIED BUYER
     . · ✹ ·  .
Ft. Build by @coheerent VERIFIED BUYER

Millennium Magic Girl + Pastel Picnic in Rainbow
★★★★★
"Mintlodica made me appreciate that liking cute stuff is valid. I feel seen and surrounded. I bought Millennium Magic Girl because it's the cutest sky blue colorway I've seen."
❥ @sunnie.evergale VERIFIED BUYER
★★★★★

"Thank you for creating and cultivating such a welcoming community! I admire your work, and can't wait to see what you do next!"

★★★★★

"Thank you again to Susan and the team for the fantastic products and customer service! The efforts really shine through and it doesn't go unnoticed."

★★★★★

"I am so happy Mintlodica seems to be thriving as an independent entity, and I'm excited for the future!"
we want to feature you
Share your Mintlodica Magic with us! Let us know how we've impacted your experience in the mechanical keyboard hobby.
Send your story via the guided form:
SHARE YOUR STORY
"What's going on over there? She fuckin' built this?!"