Hi there! No upcoming meet-ups are planned at this time.
past events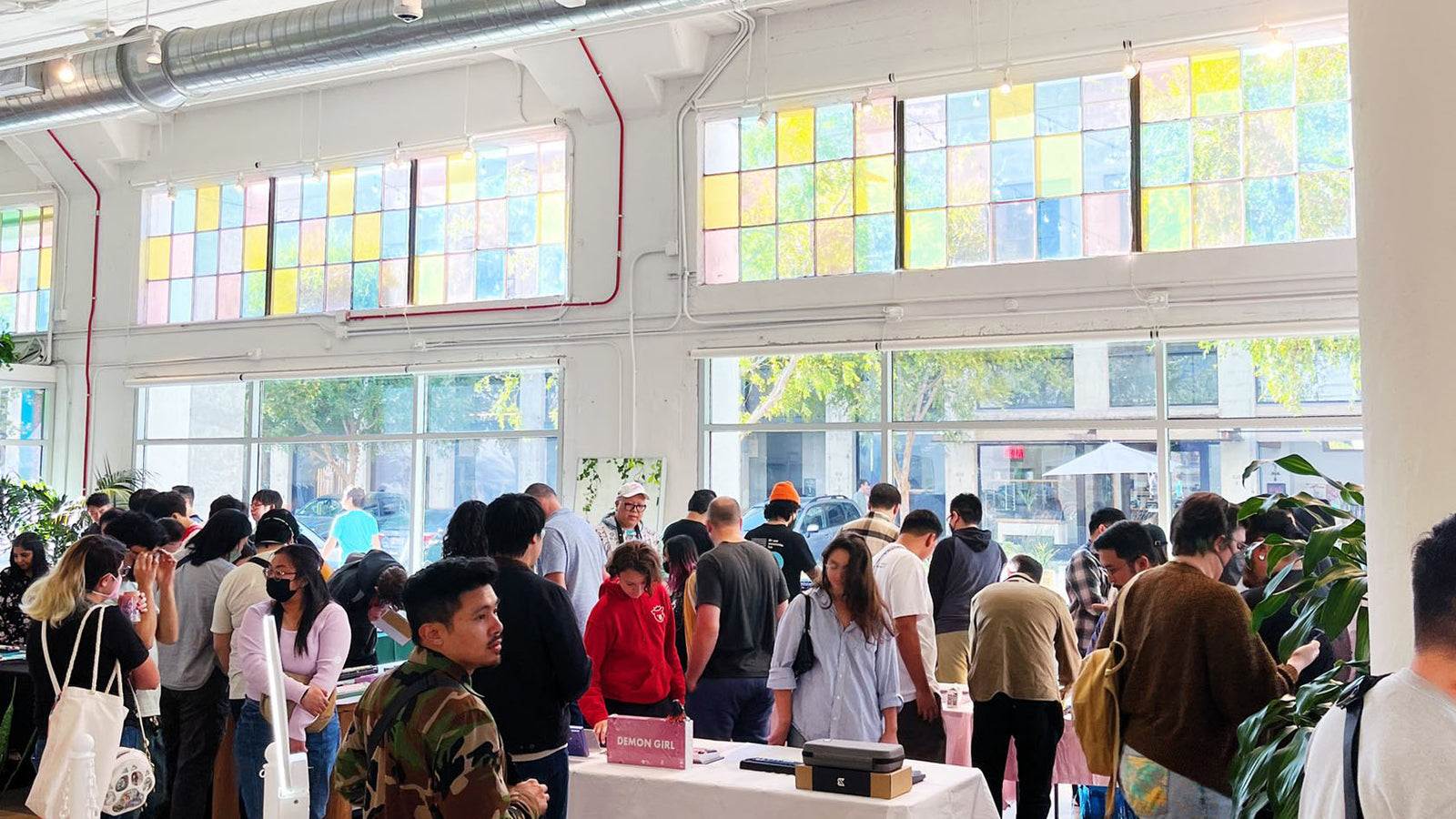 los angeles meet-up
Saturday November 5th, 2022 from 2-6pm @ Shopify Los Angeles in DTLA Row.
Mintlodica has teamed up with Shopify Los Angeles to host a meet-up. Bring your favorite keyboard and nerd out!
Meet-ups are a great way to see builds in person. Attendees contribute their favorites  to the table. Whether you're new and curious, or scoping out the possibilities, all are welcome.
sf art show & casual meet-up
Saturday September 24th, 2022 from 4-6pm @ Southern Pacific Brewing in San Francisco.
Join us for an evening of nerding out after checking out art!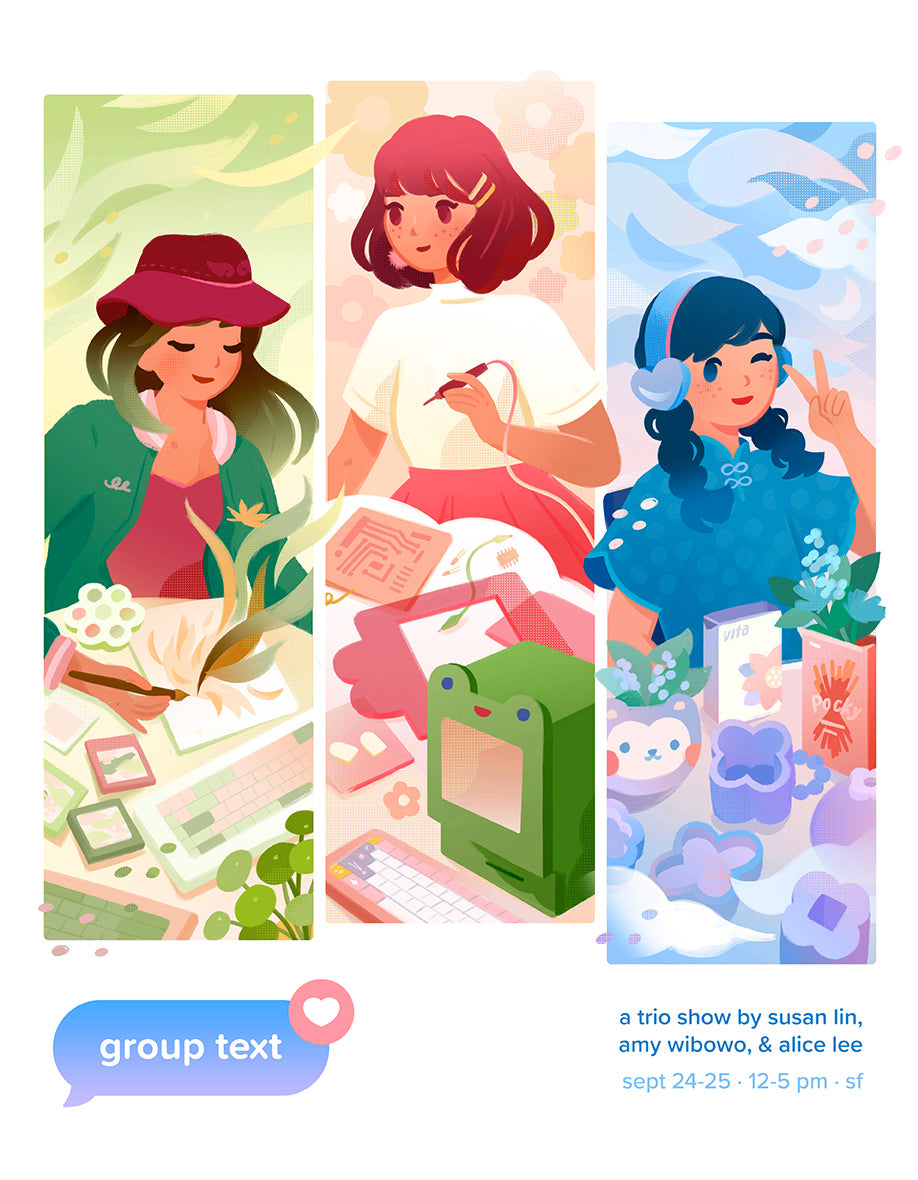 group text: trio art show
September 24th & 25th, 2022
Susan with creators Alice Lee and Amy Wibowo brings you Group Text. An art show celebrating friendships and collaborations!
Come check out art in all mediums and mechanical keyboards. We'll have a few builds on display!
original art for sale online
The Opening Night may have come and gone, but you may still purchase these online!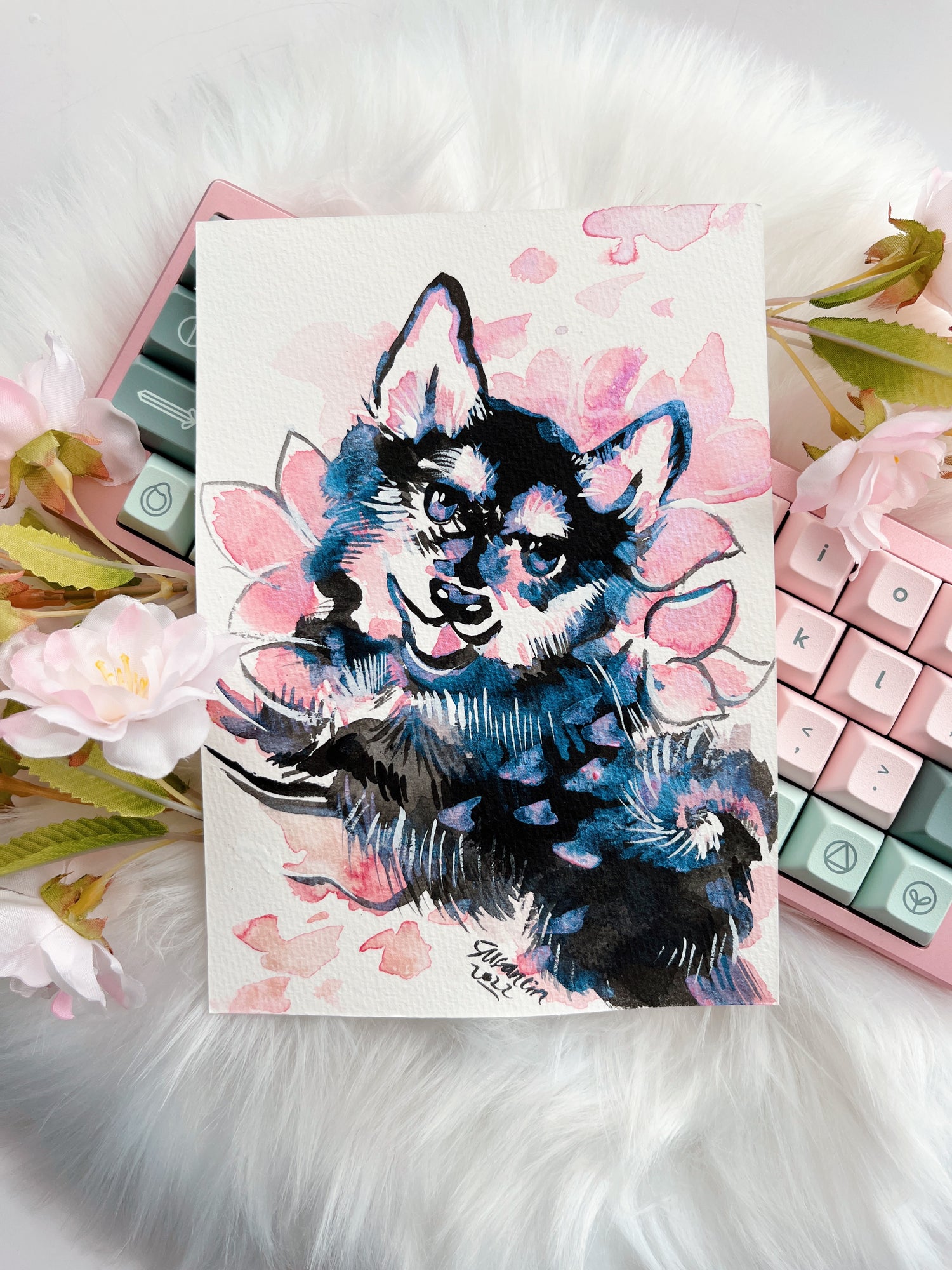 Shiba Spring (5x7")
Original Calligraphy Ink & Metallic Watercolor Painting shown for Power in Numbers group show.
Available at Gallery Nucleus.
VIEW ART
& more to come
Susan shows her work in galleries as Sondering Art. If we host more keyboard meet-ups, we'll be sure to announce details. Thanks for taking a look. We hope to meet you sometime!