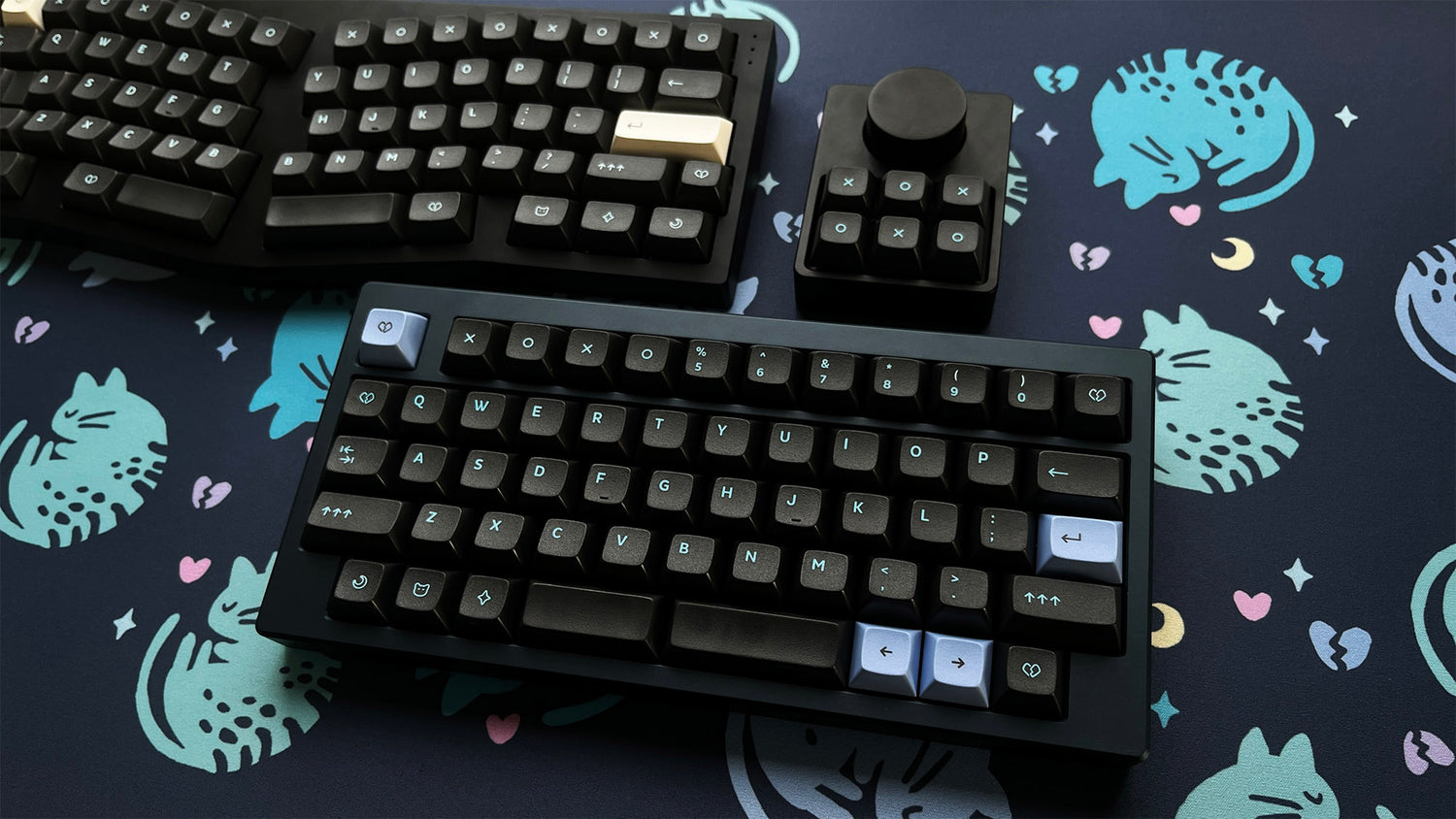 New to the shop
Sad Girl keycaps have arrived just in time for winter. Featuring all new alphas and icon legends to the hobby, this elegant dark grey design will elevate your mechanical keyboard.
Shop DSS Sad Girl Keycaps
★★★★★
"Ever since Mintlodica's first group buy, I've been hooked. The quality is excellent, but there's also an appreciation for the attention to details, including the inclusive kitting. I've preordered nearly every set, and I'm continually looking forward to her next projects!"
❥ @senster VERIFIED BUYER
READ MORE REVIEWS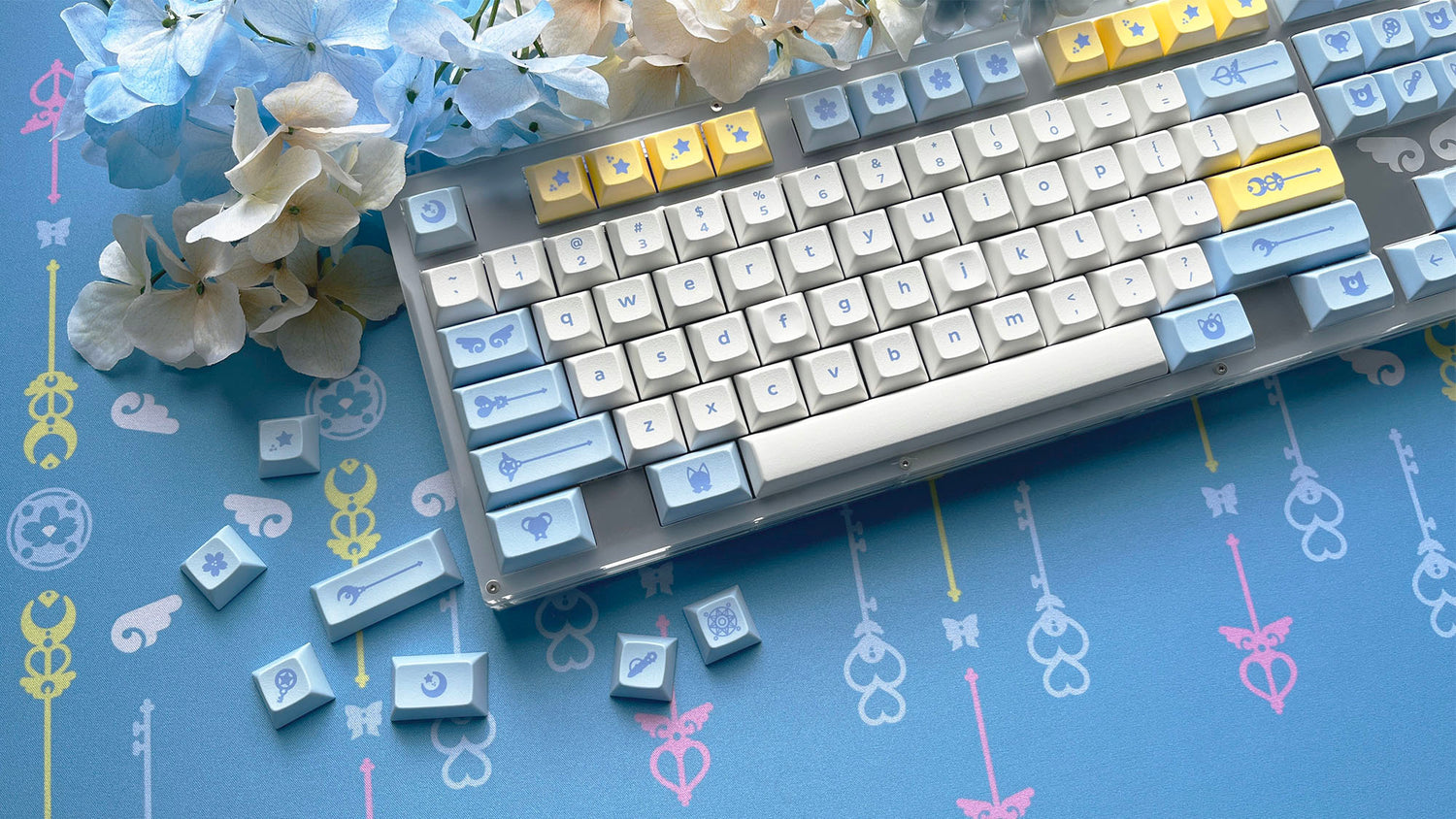 Millennium Magic
For her Third Anniversary, we celebrated Magic Girl® with a limited edition colorway. A soft blue keycap set fitting for all magical queens throughout the galaxies.
Shop Millennium Magic Girl
★★★★★
"Magic Girl changed how I looked at my own desk space and inspired me to buy my first mechanical keyboard. I've been watching Mintlodica's work since the beginning a few years ago and it's been amazing to see the progress and growth.
The hard work and skill is apparent and has inspired me to be more ambitious in pursuing my own goals and embrace my softer side. Thank you."
❥ @ZAKU_DOT_CSS VERIFIED BUYER
READ MORE REVIEWS
✵     +   ·
Shop by Collection
✵     +   ·
Brighten up with a Deskmat
. ⊹ .
build the keyboard of dreams
★★★★★
"Mintlodica has been running group buys ever since I started the hobby; she has a proven track record of being able to balance both running new ideas and rerunning old ones.
She's coined the pastel cutesy aesthetic that we've all grown to love with Magic Girl, and she's still up and going!
Whether you're into 40s and smaller or 'traditional' keyboards, you'll find something. Plus, DSA kitting makes it easy to try a new layout should you be feeling adventurous. ;)"
❥ @chookeyboards VERIFIED BUYER

Mechanical Keyboards Creator + Builder
READ MORE REVIEWS
open call for new stockists
If you're a retail store, we're actively seeking new stockists! Please reach out if you think our products would be a good fit. Looking forwards to hearing from you.
CONTACT US